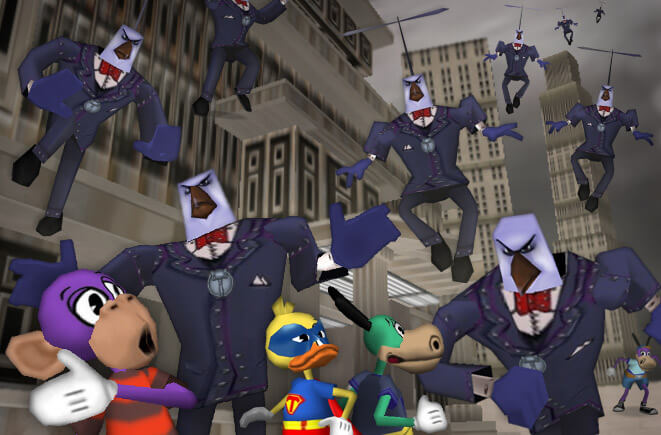 Welcome, testers! We know you're excited to play! Download now and head on into the world of Toontown.
Operation Dessert Storm is currently available for Windows, Linux, MacOS*, and Android!
* ODS only supports MacOS Sierra
System Requirements
| Part | Minimum Requirement |
| --- | --- |
| RAM | 1GB free |
| Operating System | Windows 7, macOS sierra, Linux (Ubuntu 16.04), or Android KitKat |
| Processor | 2-core processor |
| Graphics | OpenGL compatible card with 256 MB of graphics memory |
| Network | 1Mbps Connection |
Latest Release Notes
Date
Release Notes
April 1st, 2021
- Mrs. Twinkle Cottontail is back in town! Collect the eggs flying around Toontown and redeem Mrs. Cottontail's Easter clothing! Be careful, not all eggs are as friendly as they seem!
- Happy April Toons' Week! The Supreme Lawbot CJ is feeling restless... Maybe our Toon Resistance should check on Bumblebehr's trial?
- Enjoy the brand new, limited edition Lawbot HQ music as well!